Animated Objects is a small company that delivers giant productions. We bring large groups of people in local communities together and share skills with them working towards a final sharing of ideas and artistic works. Our largest productions to date include the gigantic 'Orpheus the Mariner', engaging with over 8,000 people across nine months of intensive making and performing as part of the Coastival festival 2014, which attracted audiences of over 15,000 people and 'Sporting Giants' for the 2012 Olympic Torch Relay that involved over 10,000 people across the span of two years. Dawn and Lee work in collaboration with local communities to devise these works, alongside other creatives and theatre professionals to deliver high quality work for audiences and participants alike. We tour shows for young people throughout the year, and run an extensive programme of theatre, art and animation workshops for all ages and abilities.

Our extensive and varied experience means that we can bring a wide range of skills into our work with theatres, school and community groups. You will find details of our current projects and what we can offer to your organisation on the following pages.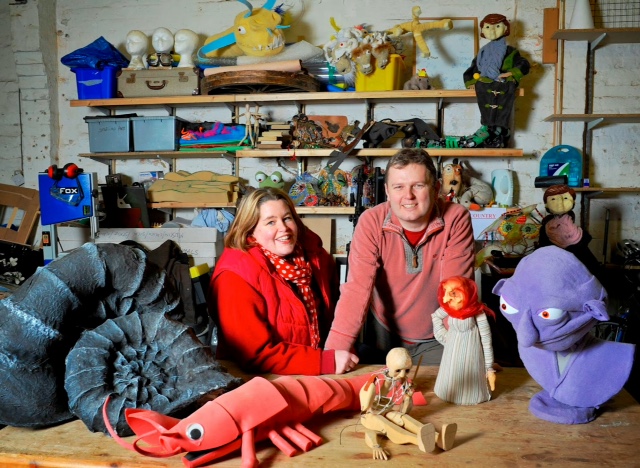 LEE THREADGOLD, ARTISTIC DIRECTOR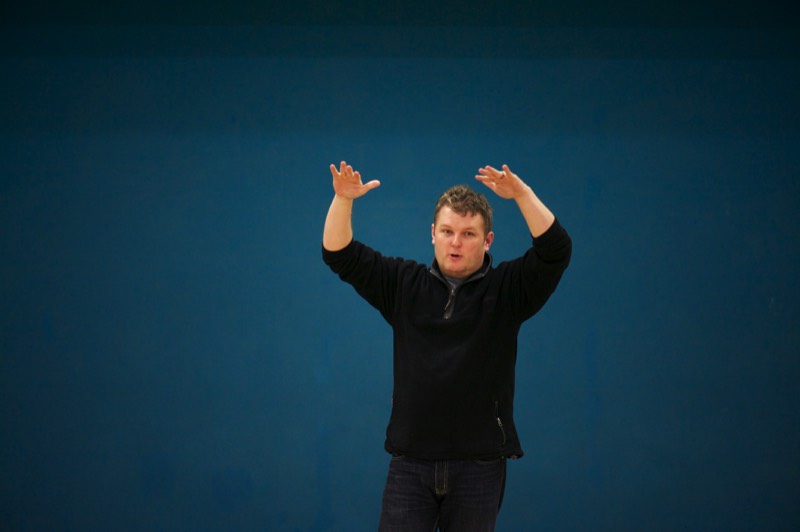 Lee has worked in the field of theatre and performance with young people and community groups for the last twenty years in regions across the UK, Europe and South America. He received training in puppetry and community engagement at the Hogeschool voor de Kunsten, Uttrecht, whilst on international exchange as part of his first degree. He has since moved on to complete a Masters degree with specialist focus on the interaction of live performers and puppets in a performance setting, and he has worked with giant puppets for carnivals and theatre performances for the past fifteen years. His skills involve him working at times as director, designer, maker and performer. He regularly makes puppets for touring and repertory theatre, and acts as a performance advisor for theatre companies across the country, alongside working directly with community and schools groups. Many of his works have been seen in regional touring productions and onstage in the West End.
His recent work includes the production of giant puppets for the 'York 800' celebrations, and he has been involved during the past five years as creator and artistic director of the London 2012 Inspire Mark project 'Sporting Giants' - a city wide celebration of sport and art involving over 10,000 participants from start to finish, and culminating in two mass participation events - a synchronised dance across the city of York with over 7,500 people dancing together inspired by Olympic and Paralympic sports in July 2011, and the Giants Games in June 2012, where over 1,000 children from schools across the city gathered together with more than 30 giant puppets to compete in Olympics inspired events and carnival performance to an audience of 4,000 people. More recently, as part of Animated Objects, he has written and directed productions including 'Orpheus the Mariner' and 'The Song of Leviathan', alongside designing a number of our large scale pieces for production.
DAWN DYSON-THREADGOLD, CREATIVE DIRECTOR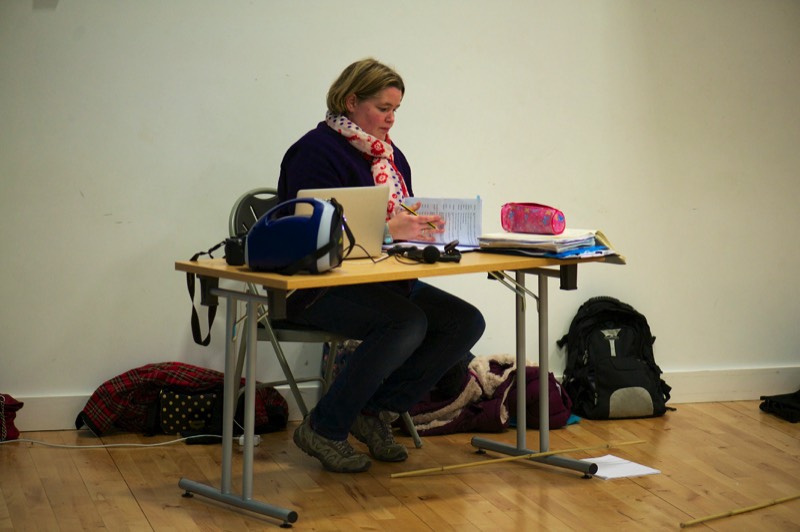 Dawn has had the opportunity to work in diverse theatre forms over the last twenty years ranging from open air opera festivals in Italy, theatre in education, youth theatre and repertory theatre. Dawn started her training in theatre design and crafts and moved into stage management where she started her professional career in Theatre in education, working and touring in the Hampshire area .
Working with Spiral Theatre company she also worked on numerous large scale Youth theatre productions working with theatre professionals and young people from the UK , Germany,Spain and Poland. These projects were residential working in a devising process and rehearsal period into theatre performances and touring in varying theatre venues cloisters in Germany, Bull Rings in Spain, Market squares in Poland and promenade theatre in the UK, working with in excess of 100 performers and professional theatre practitioners. Dawn was Company Stage Manager at the Stephen Joseph Theatre for ten years working with Alan Ayckbourn working on many of his premier works in Scarborough and then touring them to various venues within the UK.
She has extensive experience teaching Stage Management, and leading design workshops at universities and colleges. She played a vital role as Production Manager for 'Sporting Giants', and as and Creative Director for all of our community and theatre work since, including 'Orpheus the Mariner', 'The Song of Leviathan' and 'Wayfarer'. She has been instrumental in running the productions for all of our large scale events and designs for a number of our giant installations.