Animated Objects Theatre Company based in Scarborough, North Yorkshire specialise in puppetry, object theatre and large-scale celebrations involving schools and the wider community. Here you'll find details of our current work and productions, and how to get involved. If you are an organisation interested in working with us, please have a look at our workshops and shows pages for details of what we offer. (photographs by Tony Bartholemew and Animated Objects)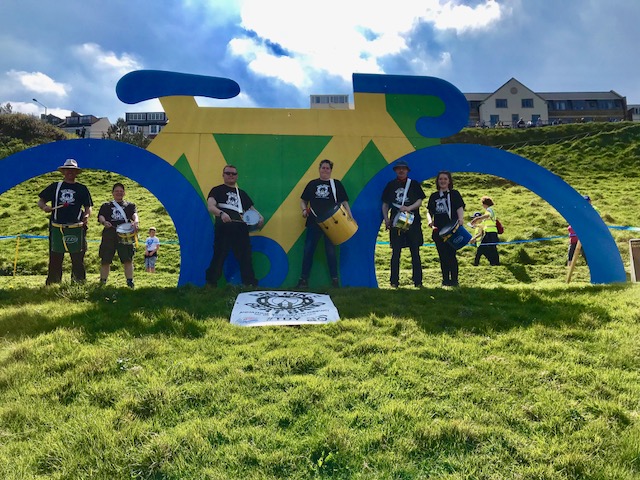 We will be touring schools, towns and villages along the Yorkshire coast and in the North Yorkshire Moors National Park with a project called 'The Big Bike Beat Band' in the run up to the Tour de Yorkshire coming to Scarborough on the 5th May. Look out for parts of our giant bicycle accompanied by some very lively drummers as they make their way around the borough in celebration of the race.This project has been funded by Scarborough Borough Council.

'Moonlight and Song': a community celebration in Peasholm Park, Scarborough in December. This year's event took place on Friday 1st December, attracting around 1,500 people from the local community to take part in the community lantern parade.